Join Our Team – Careers at Arrow Magnolia
Consider Arrow-Magnolia International, a company whose culture is founded on the premise that The Right PEOPLE at The Right SIZE company with the The Right
EXPERTISE will produce The Right RESULTS, for you in the next step on your career ladder.
Our Sales Partners are independent, self-motivated individuals who excel at building relationships. They thrive in environments where results are rewarded and have a positive outlook on life and business. If you thrive on achievement, have an entrepreneurial spirit, and enjoy collaboration with team members, vendors, partners and customers, we invite you to consider Arrow-Magnolia International as the ideal place to build your career.
Our Values

:
Love What You Do The best way to live and work is with a positive mindset,

an optimistic outlook and without making excuses. No

excuses

.
Be Inspiring Without ambition, we wouldn't achieve anything. We

strive to set an example in everything we do and aim to

make a positive difference to everyone we work with.

Take Pride We aspire to be the best we can be and want to

continually improve the service we provide our Sales

Partners, Employees and Customers.

Integrity Being honest and transparent in our business dealings creates trust and allows us all to be proud of who we are. We believe in doing

the right thing, even when it is not the easiest thing.
Benefits to Working at Arrow-Magnolia

:
Unlimited Commissions

First Year Training Program

Health Benefits 

Monthly and Yearly Awards, Contest and Promotions

Regular training experiences, both formal and informal to sharpen your skills and enhance your expertise.

Freedom to set your own schedule and go where you think you can best build your business.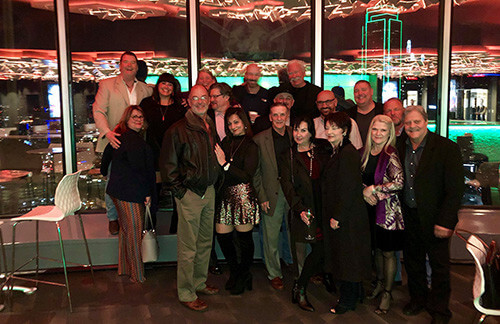 TEAM TESTIMONIALS
I could not imagine repping for any other company or any other product line. As an independent contractor, Arrow Magnolia allows me to work my plan, providing me with quality products, and quality support to meet my customer's needs. If you are looking for an opportunity to make great money for a great company that supports success, I am happy to share all the amazing things this company could do for you.
– Tona Clough
GROWING OUR TALENT
Sales Partners are in fact the lifeblood of our business and the face of the company to our customers. Supporting the hopes, dreams and efforts of great salespeople is the heart of Arrow-Magnolia. Our Sales team is always looking for great people who ready to take control of their career.
Please go to our Contact page and someone from our Recruiting team will reach out to you.