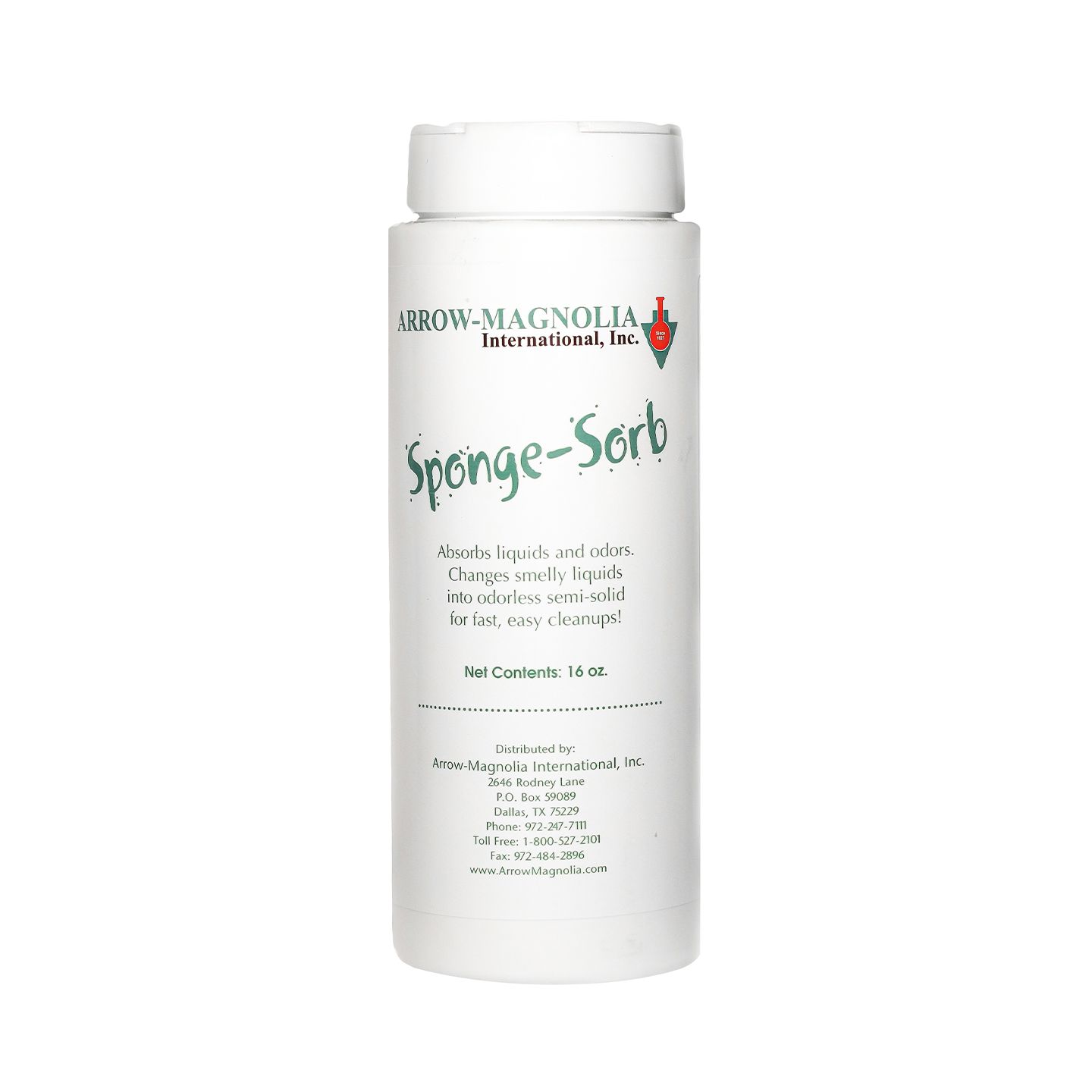 SPONGE SORB is a powdered absorbent designed to clean virtually any type of liquid spill. Sprinkle over spill and within seconds, SPONGE SORB will absorb up to 100 times its weight in liquid. What was liquid becomes a tidy congealed semi-solid, easy to shovel, take up on a dust pan or any handy cardboard. Makes clean ups much easier, faster and more pleasant - especially since it
devours all odor, too! Scented with a pleasant lemon fragrance. Eliminates drippy mops, towels and swab rags. Ideal for spills, broken containers of food, drinks, chemicals - anything liquid. Vomit, urine, blood-any health care facility liquid. Accumulations of
liquids in bottoms of trash receptacles.